23.10.2023
How to Sell Clothes on Instagram: Comprehensive Guide
Even though Instagram started as a regular image-sharing platform, it became one of the most influential apps of the digital age. The number of Instagram users reached 1.35 billion by 2023. This number of users who could be considered potential customers and its image-based layout make Instagram the best for fashion selling. 

Instagram is a heavenly platform for brands to showcase, promote, and even sell their products. Also, you do not have to be a brand to sell clothes on Instagram, you could sell your old clothes or you could create your own brand from scratch. 

It is good to remember that Meta, the company that owns and operates Instagram, constantly adds new features to the platform to keep it updated and fresh. Some of these features are useful to sell clothes on Instagram. In this case, we can safely say that it is easy and convenient to sell clothes on Instagram.

However, before starting to sell clothes on Instagram, there are some key steps for you to meet your products with your customers seamlessly. Let's have a look at these matters and then analyze them thoroughly.
Determine the Product Range and the Target Audience
Set Up Your Instagram Account
Make a Deal with the Shipping Company
Supply the Products
Take the Photos of the Clothes You'll Sell
Determine Product Prices
Upload your Products to Instagram
Start Selling your Products Using Instagram Messaging
Advertise your Brand
How to Sell Clothes on Instagram
1. Determine the Product and the Target Audience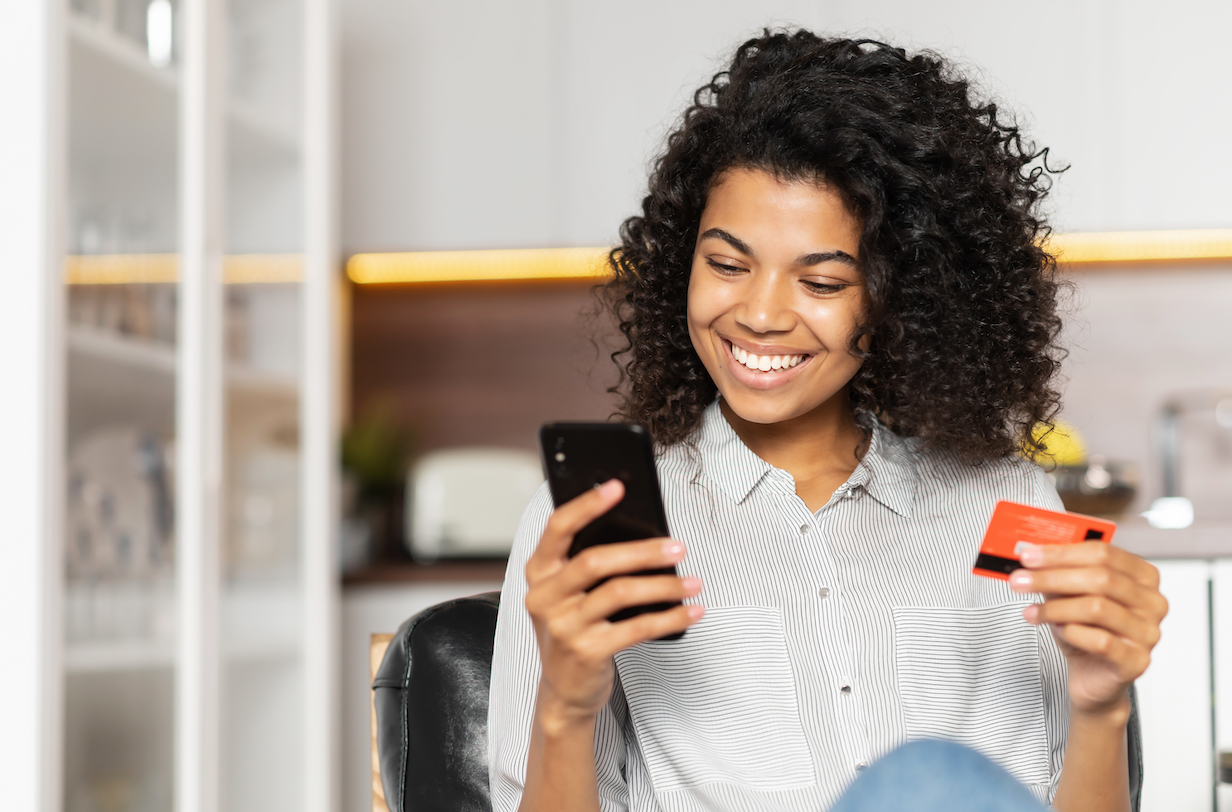 First of all, you need to decide who to reach before deciding how to sell clothes on Instagram. Determining who your target customers are is crucial for success in your business. If this is not your first step as a brand wondering how to sell clothes on Instagram, securing victory might get harder.
One of the best sides of doing your own business is being the decision-maker on the manner of work and what products to sell. When it comes to sell clothes on Instagram, if you decide to sell your old belongings, you can skip the step of deciding what your product range is because you already have all the products in hand. In this case, you need to determine your target audience according to the products you have.
Lonca's Advice: You can target customers with the same demographic backgrounds as you. At the end of the day, it is expected that people who are similar to you will be buying your clothes.
If you already have a brand that is actively selling products, then you can also skip this step and start reading from the second title. 
But, if you are starting from scratch, this title will be quite beneficial for you because all top-notch brands have a well-thought-out decision-making process behind them for products and target customers. This step is a crucial foundation for your brand to sell clothes on Instagram. Even if you take other stages perfectly, you may fail if you neglect this one.
In this case, you might wonder how to determine the right fashion product and target audience that does Instagram shopping.
That's why we have prepared a roadmap you can use in this process:
a. Product Selection
Market Research:

Start by conducting thorough market research. Look at current fashion trends, popular styles, and emerging niches. This will help you understand what's in demand.

Niche Selection:

Consider focusing on a specific niche within the clothing industry. This could be anything from activewear to vintage fashion, sustainable clothing, or even distinct cultural styles.

Quality and Branding:

Ensure that the clothes you select are of high quality. This builds trust with your customers. Also, think about how you want to brand your clothing line - whether it's known for comfort, style, luxury, affordability, etc.

Seasonal Considerations:

Be mindful of seasonal changes. Offer a mix of clothing suitable for different seasons, but always plan ahead to stay relevant. Considering special seasons is crucial to sell clothes on Instagram victoriously.
Even if you do not sell your own old clothes, we suggest you to sell clothes on Instagram that you would wear. What we mean by that is picking clothes that suit your fashion taste. Of course, you should also conduct market research beforehand. However, you should explore what is the demand for your style of clothes and what is the market price for them to sell clothes on Instagram. After doing your research, dealing with products that speak to you will be much easier and more fun!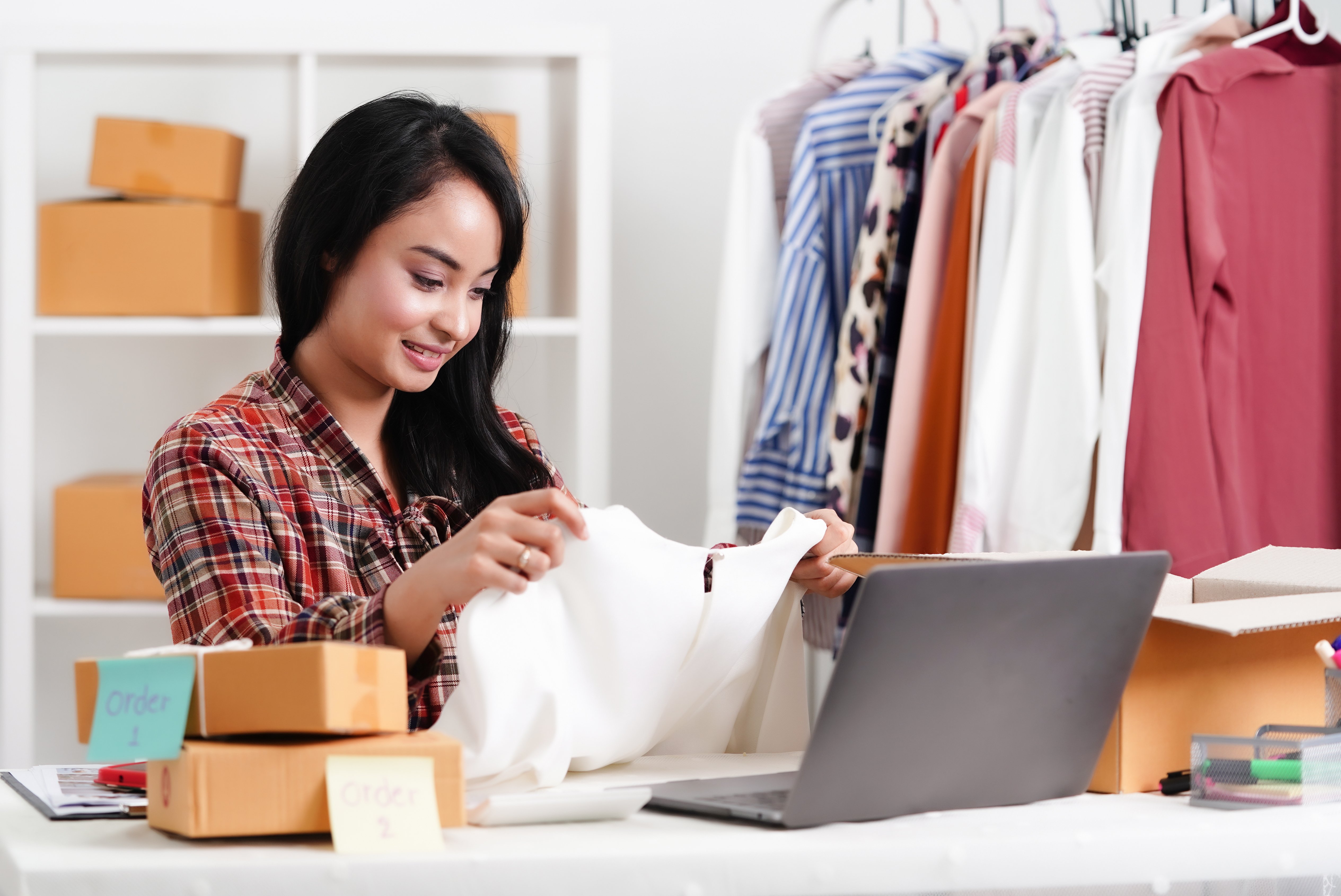 b. Target Audience Identification
Demographics: Consider the age, gender, location, and income level of your ideal customers. This information helps you tailor your product offerings to meet their specific needs and preferences.
Psychographics: Understand the lifestyle, interests, and values of your target audience. For example, are they environmentally conscious, fashion-forward, or looking for affordable options?
Competitor Analysis: Study successful clothing brands on Instagram that target a similar audience. Analyze their content, engagement, and customer interactions to get a sense of what works. They are living examples as your guide to sell clothes on Instagram.
Test and Refine: As you start selling, pay attention to which products are most popular and who your most engaged customers are. Use this data to refine your target audience.
2. Set Up Your Instagram Account Correctly
Creating an Instagram account is one of the main steps to sell clothes on Instagram and we are sure that you do not need our help to open a new account. 
However, there are some key points that you need to be aware of. Even if it seems like child's play, setting up your Instagram account correctly will help you boost your sales since it will give you a professional look on Instagram. This is a crucial point for comprehending how to sell clothes on Instagram.
If you already have an account and you will continue to use that account, you need to convert it to a business account. If you are not sure how to do it, Instagram's own guide can be helpful.
If you finished up with that step, let's talk about what a professional business account should look like. 
You need to decide how to optimize your Instagram account before gaining more followers. Even though the changes you need to make in this step may vary according to your brand's theme, there are some key issues you need to consider.
a. Instagram Profile Picture
If you are a business account, having a professional-looking profile picture is crucial for your customers to take you seriously.
The best way to take is using your brand's logo as your profile picture.
If you do not have a logo, you can create a temporary logo by yourself and change it once you have your official logo.
There are so many free tools to create logos. You can find so many of them by a quick search on Google. Our recommendation is Shopify's free logo service. You can either use these free tools or create from scratch by yourself via Canva using your creativity. While deciding on your logo, try to catch a minimalistic yet memorable look. 
There are two important points you need to consider here:
Make sure your profile picture looks recognizable. People need to find easily your brand's profile without confusion. 
Your profile picture scale should be 110 x 110 pixels to look high-quality on the app.
b. Instagram Biography
I. Accurate Brand Identity
Enunciate your brand's name and what it offers. Make sure users quickly understand you are you and what you do. Accuracy is the key for success to sell clothes on Instagram.
II. Express Your Brand's Value
Emphasize the matchless value that you serve to your target customers. Explain the distinguishing privileges that will come with following you or interacting with you. Convince the users about what makes you distinguish from other regular brands.
III. Contact Information
Add contact information like your phone number, professional e-mail address or link to your brand's website. This will help users to easily communicate with you and get more information about your products.
IV. Call to Action (CTA)
A call to action (CTA) is a prompt that tells readers directly what they need to do. Add a strong and direct CTA that leads your potential customers to visit your website, shop here, or follow your account.
V. Keywords and Hashtags
Integrate hashtags with brands beside keywords about your specialty and sector. This will increase the traffic to your Instagram page and help new users to explore your content.
c. Instagram Biography Link
Never ignore adding a link to your Instagram biography. If you have a website, it will be quite helpful for increasing the traffic there. Now, it is possible to add multiple links to your biography. However; if you want to add your links in an old-schooled way, you can use the same technique that most brands and influencers used in the past. You can direct your followers to all of your platforms at once. You can use Linktree for that. This is the ideal platform for brands that just started to sell clothes on Instagram.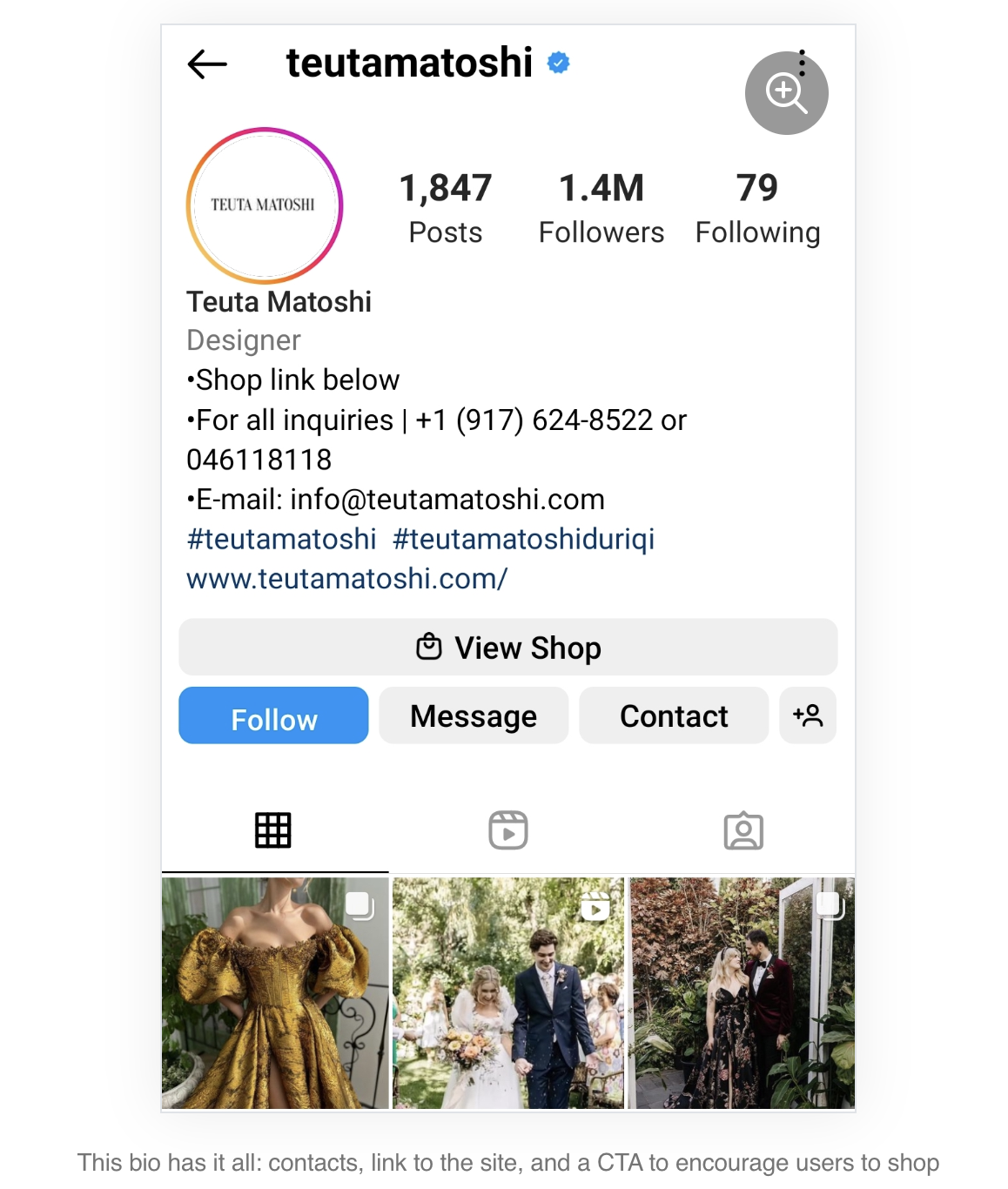 3. Make a Deal with the Shipping Company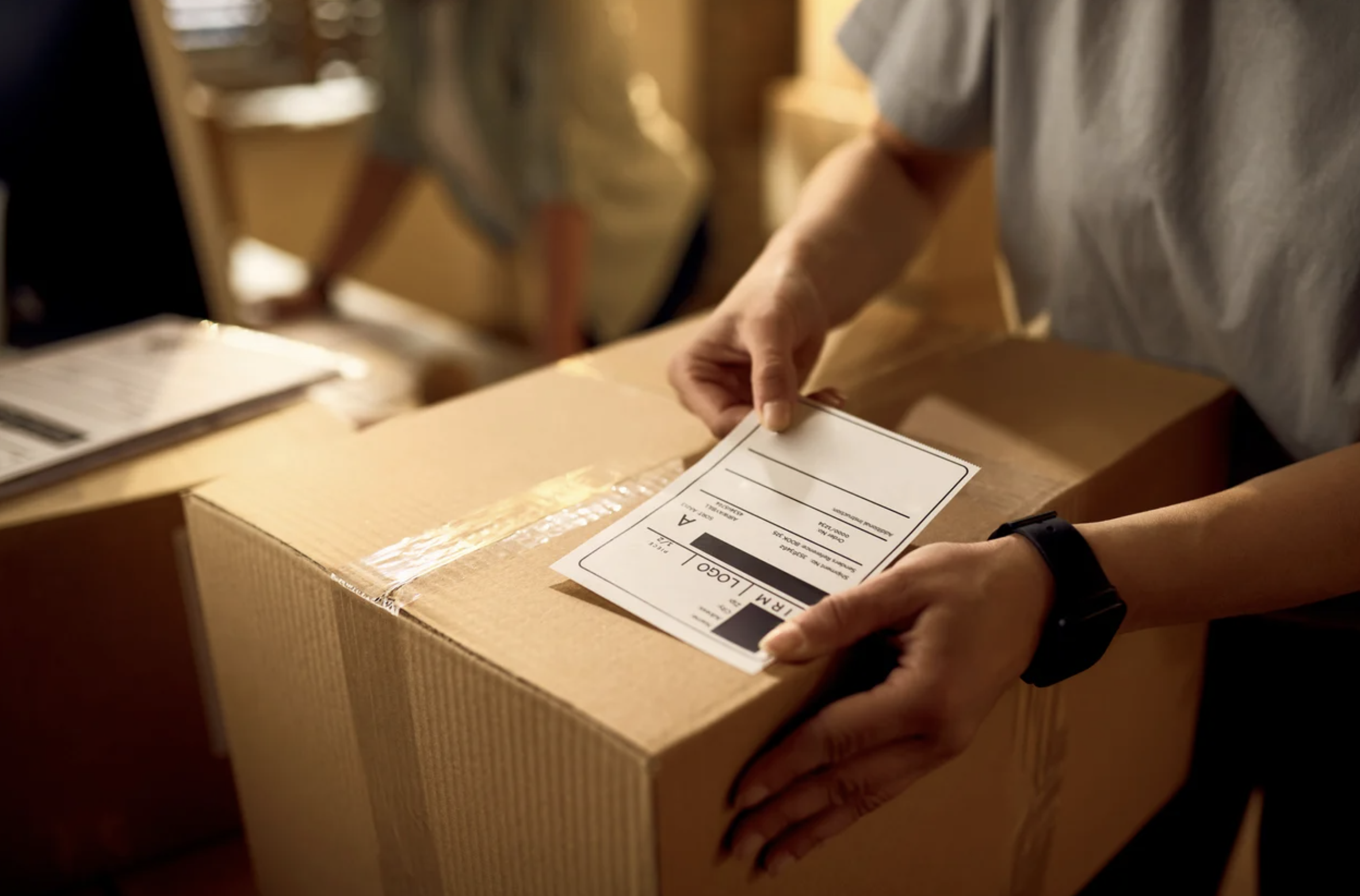 Selecting and making a deal with a cargo company is crucial when selling products online for these reasons:
Logistics and Shipping: Cargo companies handle the transportation and delivery of your products to customers efficiently and reliably.
Customer Satisfaction: Timely and secure deliveries enhance the customer experience, leading to higher satisfaction and repeat business.
Cost Efficiency: Negotiating a favorable deal with a cargo company can help you optimize shipping costs, improving your profit margins.
In summary, partnering with a cargo company ensures smooth and cost-effective product delivery, enhancing your online business's success to sell clothes on Instagram.
Before making a deal, you need to know the average price range information or unique features that different cargo companies offer. You can get information about these topics on our related blog.
Remember, a suitable agreement with a suitable cargo company will play an important role in increasing customer success and retention.
4. Supply the Products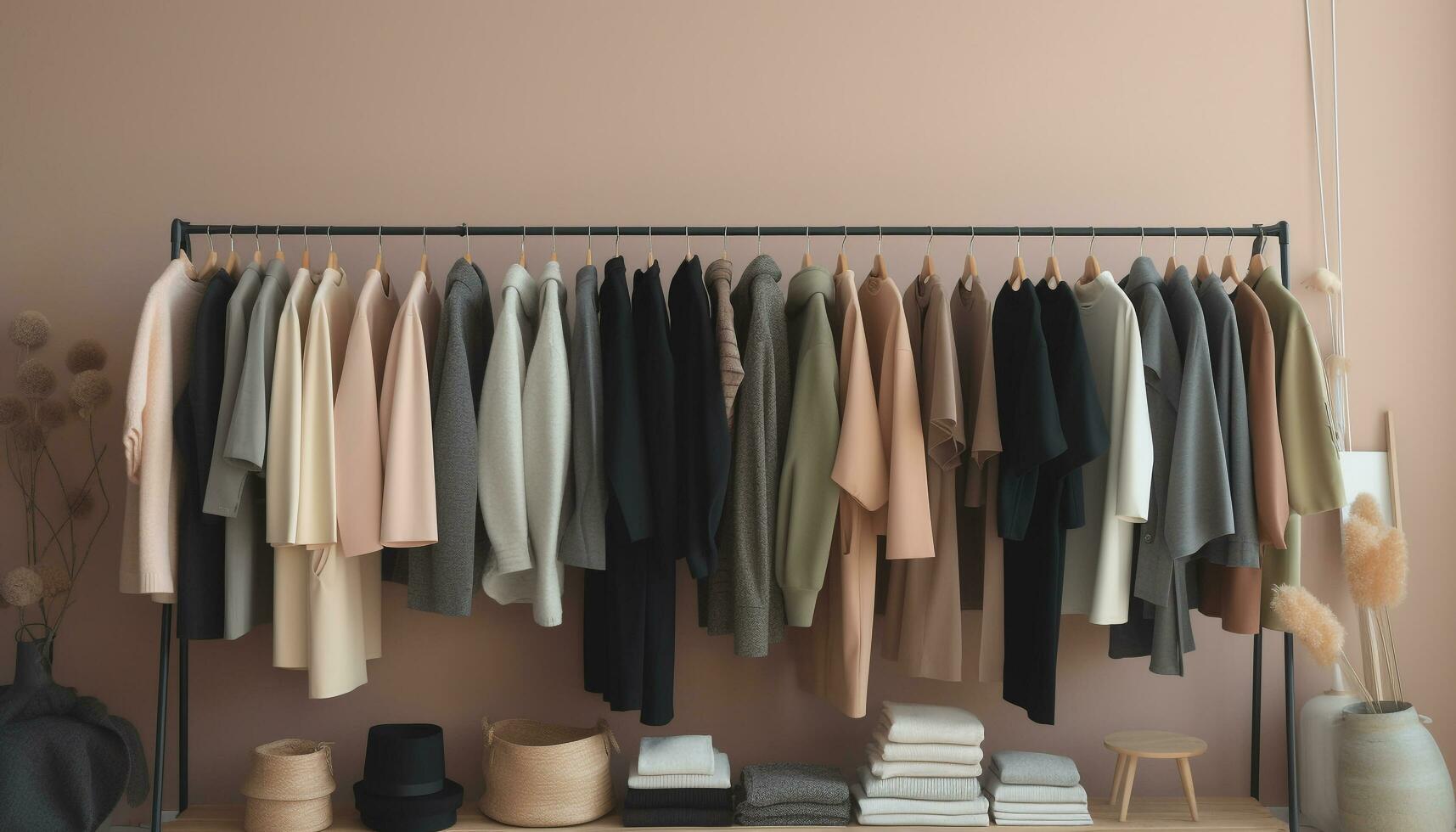 As we said at the beginning of the blog, you can skip this title if you are selling your own second-hand clothing.
However, if you're planning to sell clothes on Instagram as a retailer, you need to buy wholesale clothes to supply your inventory. There are many ways to buy wholesale clothes from fashion events to online wholesale marketplaces. To learn more about the possibilities of supplying wholesale clothes:
You need to have a wholesale clothing license to buy wholesale clothes in the US. To get that license, you will typically need to:
Register your business with the state where you do business.
Obtain a seller's permit or resale certificate.
Pay any applicable fees.
The specific requirements for obtaining a wholesale clothing license may vary from state to state, so it is important to check with your state's tax authorities for more information.
Before dropping this subject, we want to give you a couple tips about picking the right supplier. This is an important step to sell clothes on Instagram successfully.
I. Reputation and Reviews:
Choose suppliers with a positive track record and good reviews from other buyers. Look for testimonials or ratings on their website or on third-party platforms. You can simply Google: "(Supplier's Name) Review" and check what type of experience the other customers had.
II. Product Quality:
Request samples or check product descriptions to ensure the quality of the clothes meets your standards. This helps avoid issues with subpar merchandise. This is a very important step for beginner brands just figuring out how to sell clothes on Instagram. Product quality is the key to your brand's success.
III. Minimum Order Quantities (MOQs):
Understand the supplier's MOQs. Make sure they align with your business's capacity to purchase in bulk.
IV. Pricing and Payment Terms:
Compare prices with other suppliers to ensure they are competitive. Additionally, clarify payment terms, including any upfront payments or credit options.
V. Shipping and Delivery Times:
Inquire about shipping options, costs, and estimated delivery times. Reliable and timely delivery is crucial for your business's reputation to sell clothes on Instagram.
VI. Return Policy and Warranty:
Familiarize yourself with the supplier's return policy and whether they offer warranties or guarantees on their products.
VII. Communication and Support:
Ensure the supplier is responsive and communicative. This is important for addressing any concerns or inquiries you may have.
VIII. Compliance and Certifications:
Check if the supplier adheres to industry standards and has necessary certifications for quality and ethical production practices.
IX. Legal Considerations:
Ensure the supplier operates legally and complies with international trade regulations. Verify their business licenses and certifications.
X. Customer Service and Responsiveness:
Evaluate their customer service. A responsive supplier can help resolve issues quickly and efficiently.
XI. Longevity and Stability:
Consider suppliers with a proven track record and a stable business history. This reduces the risk of sudden disruptions in the supply chain.
5. Take the Photos of the Clothes You'll Sell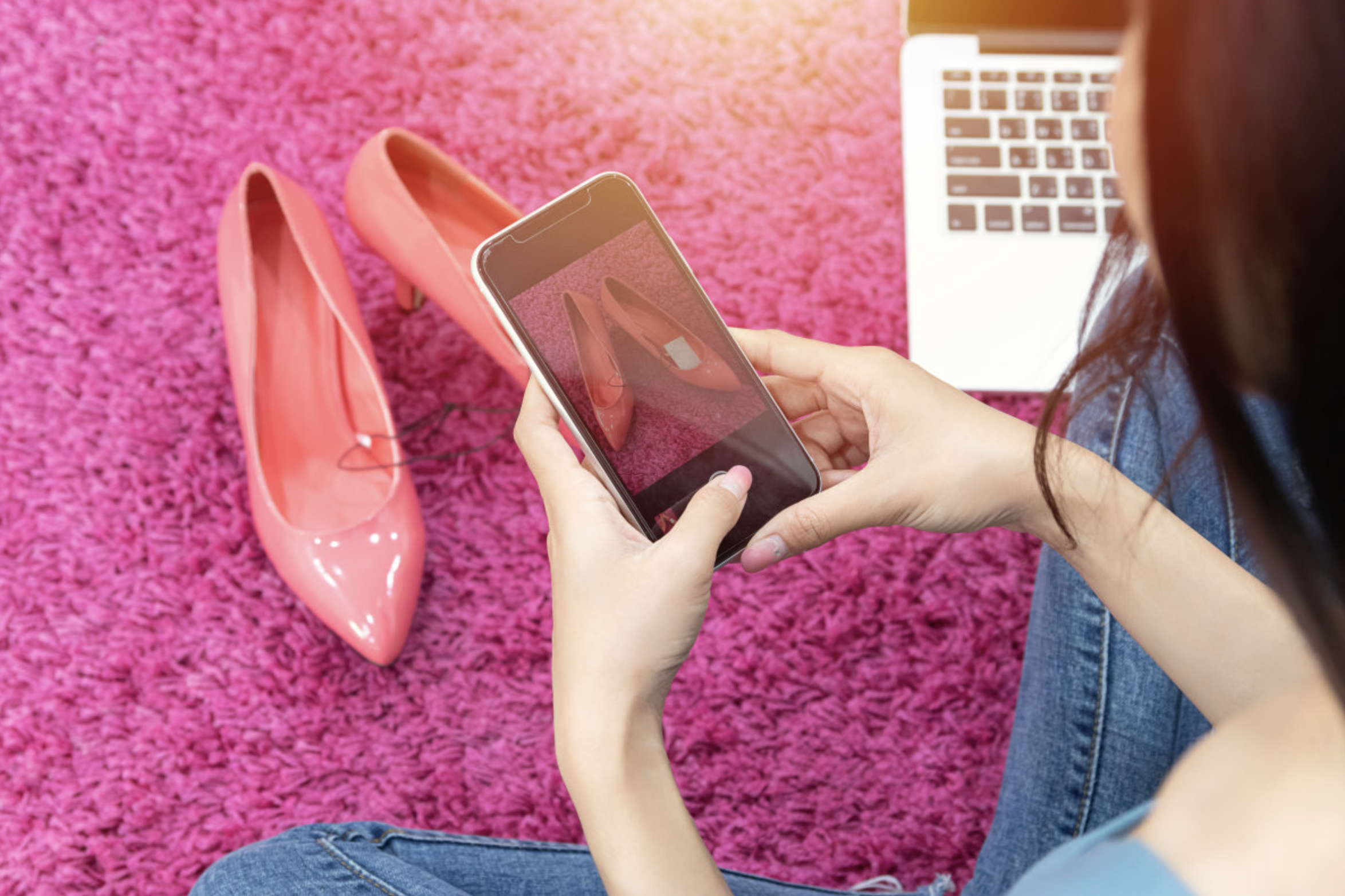 As Lonca, we can tell you one thing for sure, the right picture sells!
In other words, while selling to new customers who have no idea about you, your business, or your products, the pictures of your clothing will be the top factor that will affect their decision.
In fact, at Lonca, we have observed the first-week performance of new vendors when we added them to our website. We realized that vendors with more professional and close-up photos sold more than brands with less professional photos even though both brands had no prior customer awareness. This is a key tip for brands trying to figure out how to sell clothes on Instagram.
Therefore, we advise you to place significant importance on your product photography to sell clothes on Instagram successfully.
To learn more about product photography and tips you need to check our blog where we explain how to take photos of your products that would help your sales. We also gave you 2 alternative methods that you could use for product photography, so make sure to check it out.
6. Determine Product Prices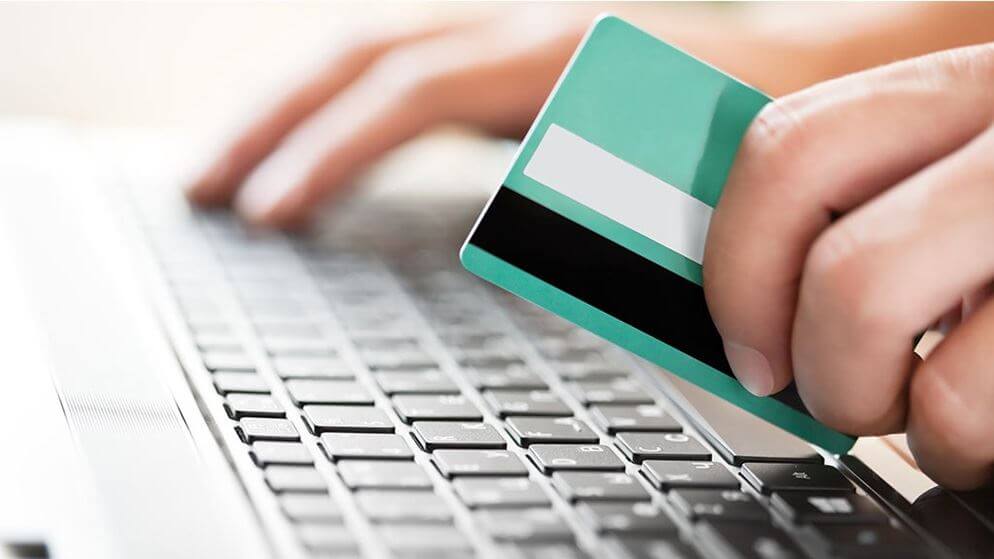 Determining the right product prices is also very important.
By pricing your products in the right way, you can affect your sales volume and catch the sustainability of your Instagram shopping business. You can get more information about the factors you need to consider about making the right pricing by reading our related blog.
7. Upload your Products to Instagram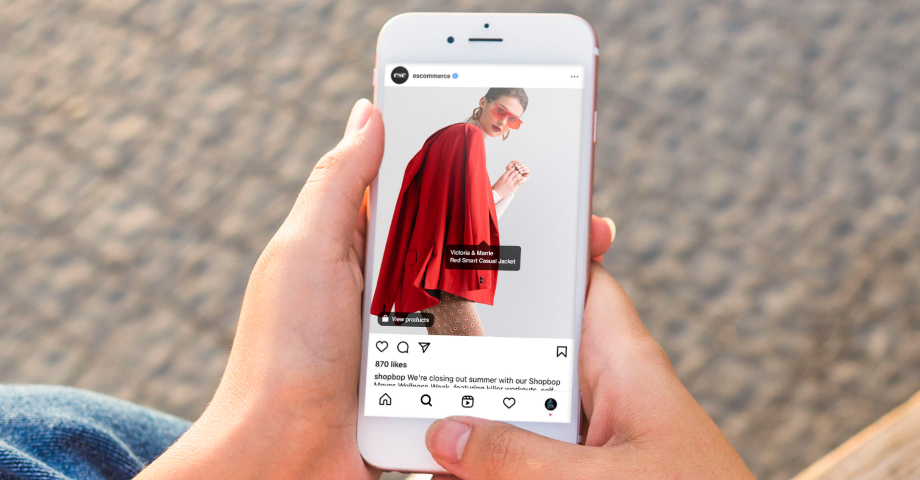 You don't need a website to sell clothes Instagram, instead, you can sell in Instagram Direct. So, yes you can sell clothes through Instagram. You can check out the Instagram's help page where they explain and answer questions on this matter.
However, owning a website can be beneficial for your business. By uploading your products to Instagram Shop, your customers will be able to see the details of your products and buy directly. You need to keep in mind that you must have a website to upload your products to Instagram.
In case, you don't have a website for your business, you can check our blog where we explain how to make a website to sell clothes on Instagram.
To help you with this step, we recommend you check HootSuite's blog which explains everything you need to know about the Instagram shopping feature.
8. Start Selling your Products Using Instagram Messaging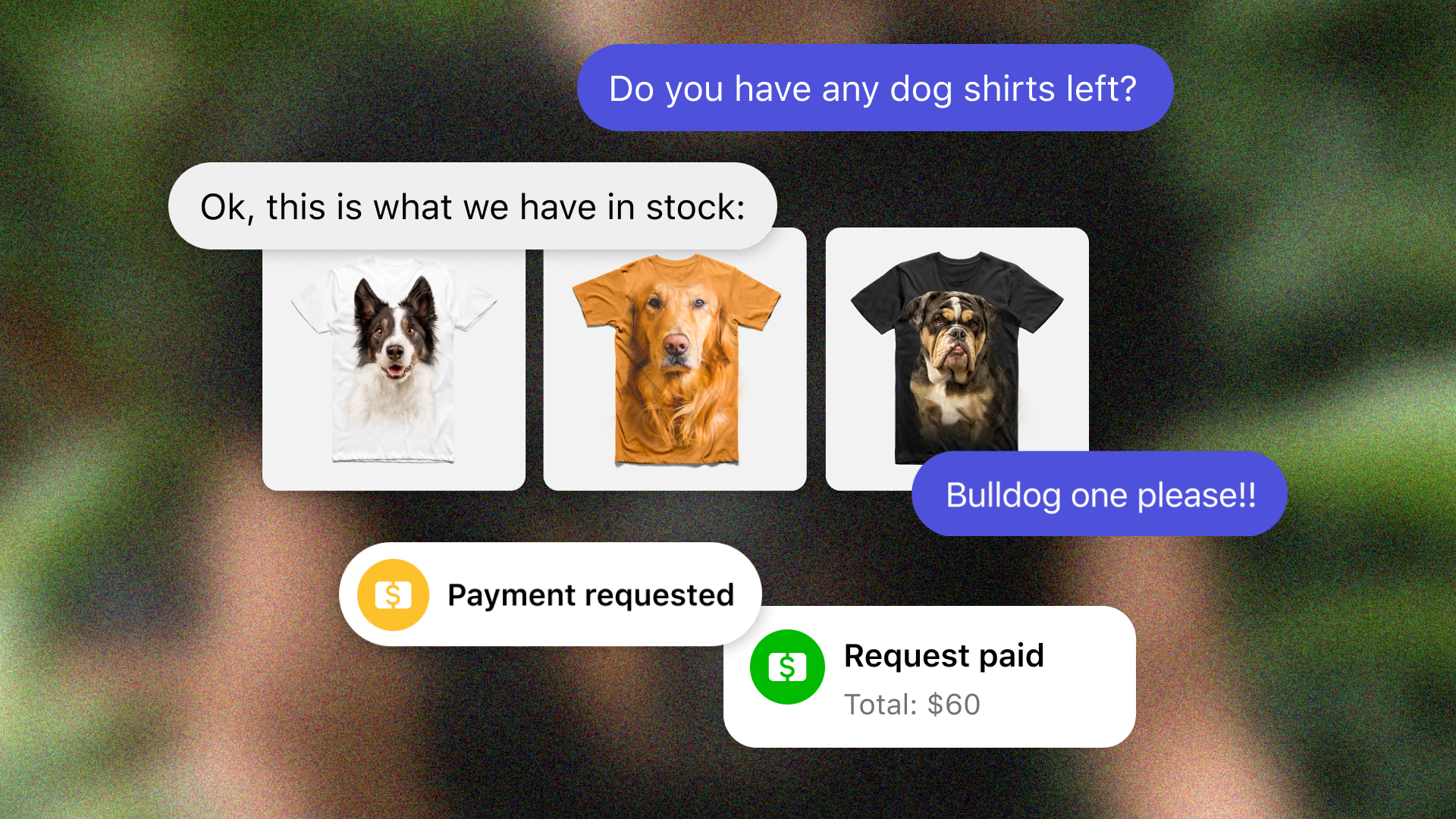 As we said before, you need a website of your own to use Instagram Shop. But don't worry! It is also possible to sell your products on Instagram without building a website. Every eligible brand that is trying to figure out how to sell clothes on Instagram can use Direct Messaging to request fees and directly get money on this platform.
To sum up, you can sell clothes through Instagram by directing people to your website or if you're an eligible seller you can sell clothes directly through Instagram Direct Messages. To learn more about selling in Instagram Direct, you can check the official guide of Instagram where they explain everything you need to know.
There is an important factor you need to consider here. To make sales on DMs, you do not need a company or a website. However, as a US citizen, there are some requirements that you must meet in order to use the Payments in Chat feature to sell clothes on Instagram.
You must be at least 18 years old.
You must have a valid government-issued ID.
You must have a US bank account.
You must have a Professional Account on Instagram.
You must sell physical goods or services that are legal in the United States.
If you meet all of these requirements, you can start selling using Instagram Direct Messaging without having to form a company. That's why using the Instagram Direct Messaging feature is the key to sell clothes on Instagram without a website. However, if you plan on selling a large volume of goods or services, you may want to consider forming a company to protect your personal assets.
Since we believe that you're just starting off, Sole Proprietorship would be the best for you. This is the simplest solution for brands that are just figuring out how to sell clothes on Instagram.
In this unregistered business model, there exists no distinct boundary between you and your enterprise. While you retain full control over the profits, you are liable to pay income taxes on them. Additionally, your personal assets may be utilized to settle business debts or address expenses incurred due to its operations (for instance, if a customer sustains an injury while using your product or service).
9. Advertise your Brand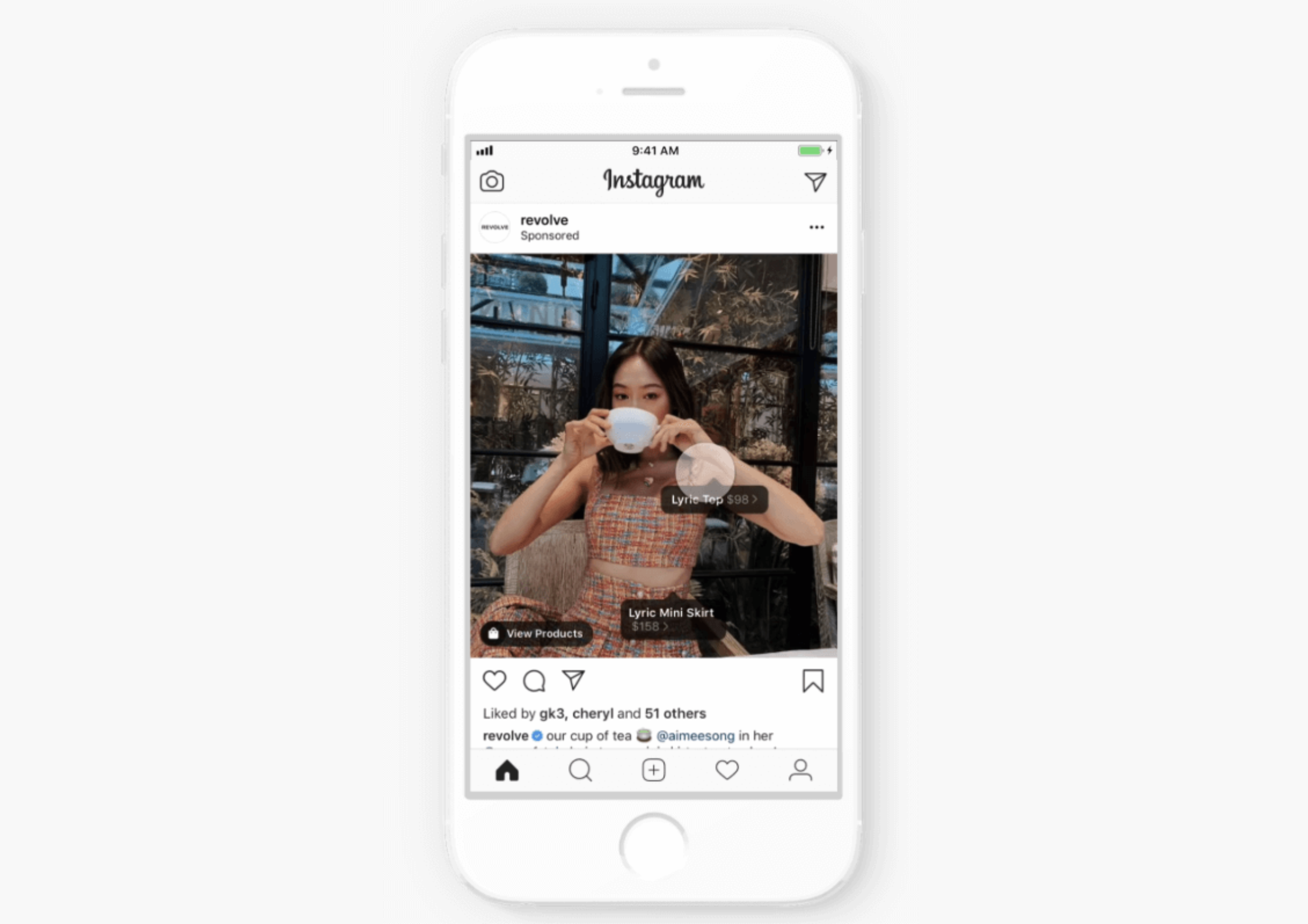 Advertising your brand on Instagram is the only reason why some brands even have social media accounts. With Instagram, brands are able to reach out to new customers, boost sales, create awareness, and create a community. This wide network of people is what makes brands to sell clothes on Instagram.
Along with paid advertising, you should also grow your brand organically by integrating the right strategy. Growing organically is an important step and it is really helpful, also free! Creating a bond with your customers via regular social media posts is crucial for creating a trustworthy image for your brand. You should carry your brand's storytelling to your social media accounts to sell clothes on Instagram in triumph. Successfully entering your followers' daily lives by creating good content means earning new customers for your brand.
But do not make the mistake of leaning on only growing organically because it is free but neglecting advertising. To grow your brand organically needs time and financial investment. You should support this field with paid ads because it will be much faster and easier. Once you grow your account with advertising, start creating good-quality content to keep the users that come with ads in your account.
Lonca's Advice: Firstly, start with the use of Meta Ads to create campaigns. It will not only increase the selling of your brand but also help to grow your account organically. You can grow your brand surely with the momentum you gained here.
In short, your top priority should be advertising with Meta Ads on Instagram along with creating a solid community by creating regular good-quality content. Once you stabilized your account growth, it is crucial for you to take care of both fields. They are both endless roads, but your priorities can change from time to time.
To do that, there are several strategies that you can apply. If you wonder what are those strategies, we recommend you check our latest blog where we explain best methods to use in your social media account. This blog will further your understanding of how to sell clothes on Instagram.
You are Ready to Start Selling Clothes On Instagram
To sum up, in this article, we gathered some key tips for people wondering how to sell clothes on Instagram. Remember, supplying good-quality products and taking high-resolution pictures of these products are crucial steps to sell clothes on Instagram. Because of the platform's nature, you need to put out appealing images of your clothes to attract new customers. Also, never neglect advertising for your brand to sell your clothes on Instagram. It is a great application for sliding into feeds of people with similar backgrounds to your customer base. Balance paid advertising and growing organically to sell clothes on Instagram successfully.
Instagram is one of the best platforms to start selling online. It is a beginner-friendly and ever-growing application that makes selling easier for new brands. Interacting with customers worldwide and seeing how other brands deal with digital marketing will widen your perspective. This big fashion brand tapestry will earn a new color with your brand. Welcome to the digital selling world! It has been waiting for you.