31.08.2022
How to Buy Wholesale Clothing from Turkey in 2023
Turkey is one of the most industrialized countries in the world. Their extensive industrial infrastructure makes it easy for them to export a wide range of items at prices very close to actual production costs.

In fact, Turkey is the 4th biggest textile exporter in the world. Thanks to its skilled but considerably cheap labor, the Turkish clothing industry has been a garment hub for European, African and Middle Eastern countries for an extended period of time. 

With the recent depreciation of the Turkish Lira, Turkey's wholesale ready-to-wear market has also become also attractive to transoceanic countries such as the U.S. and Canada. As a small store owner selling clothes, this may leave you wondering - How to buy wholesale clothing from Turkey.

Let's check the titles we'll cover in this blog:
Check With Customs For Importing Taxes and Regulations
Choose a Suitable Supplier to Import Clothes from Turkey

1. Check With Customs For Importing Taxes and Regulations
A crucial point to consider is the importing taxes, regulations and customs requirements associated with each shipment. This will save you unnecessary time delays and prevent undue fines.
You need to check the HS codes of products to be able to find the import tax rates. Essentially, HS codes are used to clarify trade products in numerical order as a global economic alphabet. To see HS codes, simply access the trade atlas.
It's also important to note that Turkey currently has free trade agreements in place with 48 countries. When a country has a free trade agreement, they don't pay any customs duties. Here's a quick list of countries with free trade agreements which has advantage for importing clothes from Turkey.
European Union Countries
Israel
Macedonia
Bosnia-Herzegovina
Palestine
Tunisia
Morocco
Egypt
Albania
Georgia
Montenegro
Serbia
Chile
Mauritius
South Korea
Malaysia
Moldova
Faroe Islands
Singapore
Kosovo
Venezuela
United Kingdom
While the U.S. isn't on this list, we should highlight that any imports from Turkey under $800 are free in the U.S. So, if you're considering to buy wholesale clothing from Turkey, by buying small amounts you can decrease your tax costs.
2. Choose a Suitable Supplier to Import Clothes from Turkey
One of the common ways to get quality clothes from Turkey is by choosing a reputable supplier in Turkey. With a trustworthy wholesaler, you can purchase high-quality wholesale clothing at competitive prices for your boutique. Here are three ways you can find a reputable supplier in Turkey.
Use Marketplaces Like Lonca to Buy Wholesale Clothing from Turkey
Popular marketplace options to find wholesale clothing suppliers in Turkey are Lonca and Istabuy. Many boutique owners make use of these clothing wholesale sites in Istanbul. For your convenience, we've listed the best marketplaces where you can buy wholesale clothing from Turkey.
We know that shopping online even for an individual customer can be doubtful sometimes. However, we can tell you that buying wholesale clothing from Turkey by using online wholesale clothing marketplaces has many advantages.
First of all,
it's time friendly since you can order even at home while watching a movie from your phone.

it's also budget-friendly if you are not based in Turkey. You import clothes from Turkey without spending a dime on the plain tickets and on hotels.
As Lonca, we observe that boutiques who shop from us are satisfied with the process because they claim that they can offer different types of products of good quality to their customers who may have no idea about Turkish wholesale fashion. It helps boutiques to enhance their business by benefiting from the technology.
So, yes, you can buy wholesale clothes online by using online wholesale marketplaces. Yet, there are some factors you need to keep in mind while importing clothes from Turkey.
Here is a list of what to look for when searching for Turkish marketplaces:
Trust: Marketplaces are used by many boutiques and suppliers without any issues
Price: Prices may be slightly higher than those at a store. It's important to do an extensive comparison. You'll usually save money on the shipment.
Shipment Cost: Often, Marketplaces consolidate your entire shipment. This lets you buy from different brands for one shipment. This will provide you with several cost advantages.
Free Return Option: Unlike vendors, Marketplace could accept free returns for damaged products. A huge plus point here is that Lonca offers sample products for you to see the brands on offer.
Minimum Order Quantity: Some have a minimum requirement, while others don't - it's important to choose wisely.
Payment Options: Credit card, bank transfer or PayPal - not usually an option for cash
Buy Directly from Vendors for Importing Clothes From Turkey
Another way of buying wholesale clothing is to contact the vendors directly. Direct phone contact or reaching them via their websites will probably be the easiest way to make contact. We've curated the top wholesale clothing vendors in Turkey to make the process easier for you.
Trust: Can be risky if you use vendors for the first time. Check their references on Google or if they're available on reputable marketplaces.
Price: They are usually a little bit cheaper than Marketplaces.
Shipment Cost: In this instance, you'll be buying individually, so it'll cost more if you buy from various vendors.
Free Return Option: No free return option unless you receive a damaged item. Damaged items will be exchanged, not fully returned.
Minimum Order Quantity: Most will have no minimum order so you can order as much or as little as you need.
Payment Options: Western Union, Korona Pay, Ria Money, cash or banks transfer. No credit card, unless you are in the store!
Connecting with Personal Shoppers to Import Clothes From Turkey
Another alternative to buy wholesale clothing from Turkey is to enlist a personal shopper. However, we should mention that this is an expensive option, as personal shoppers charge high commissions. You can find personal shoppers on Instagram and YouTube, where you can contact them directly.
Trust: Can be difficult to trust a new business contact if you have never met the person.
Price: The cost of using a personal shopper is more expensive than Marketplace and vendors. This is because they include their commissions around 10%.
Shipment Cost: Personal shoppers consolidate the shipment for you, so this will be similar to using the Marketplace option.
Free Return Option: Not possible
Minimum Order Quantity: It is around $1000.
Payment Options: Western Union, Bank Transfer. Korona Pay, Ria Money if you are lucky. No credit card!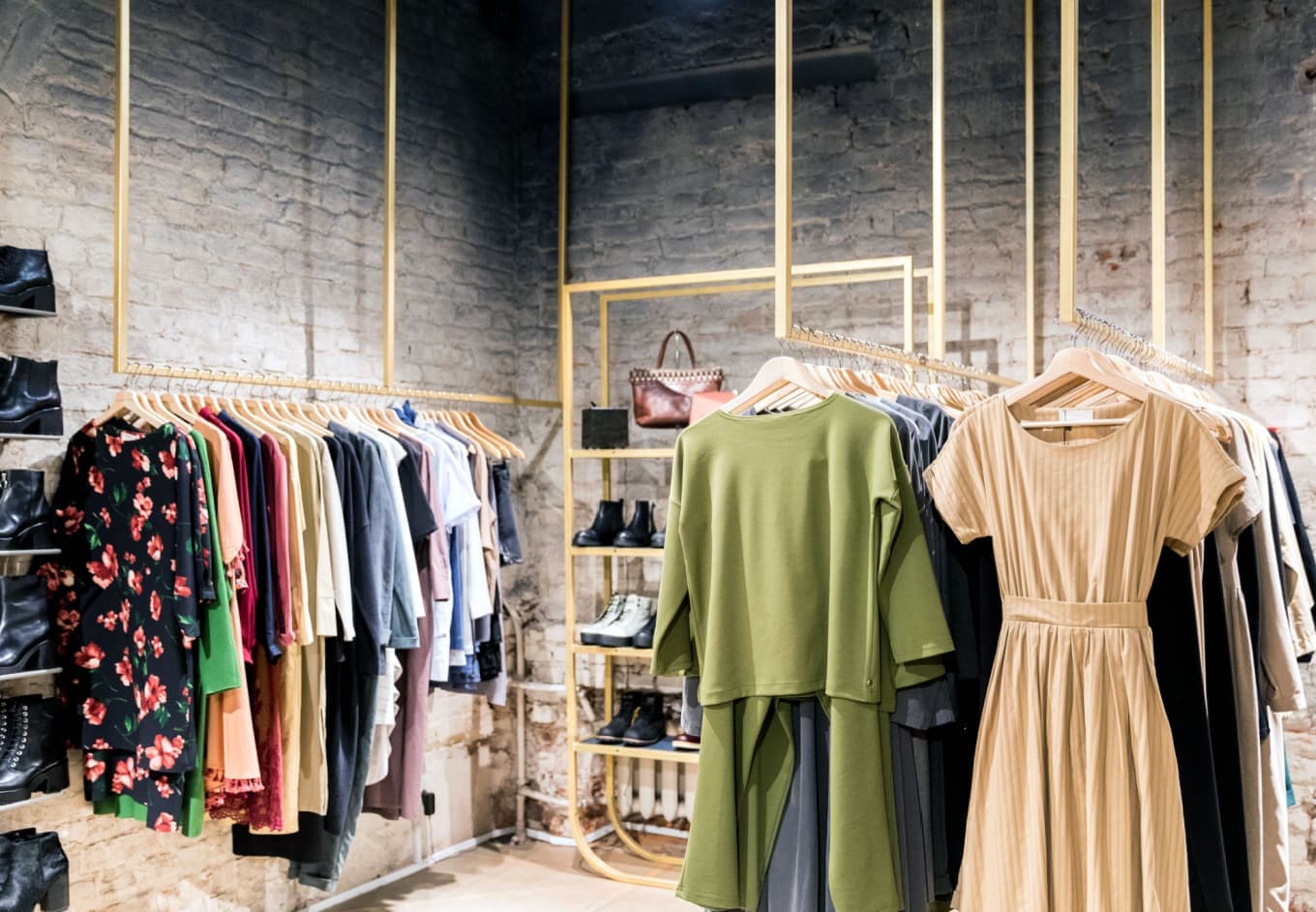 How to Buy Wholesale Clothing from Turkey?
Learning how to buy wholesale clothing from Turkey doesn't have to be difficult. It's essential to always only import clothes from reputable Turkish wholesalers. Do the ‌research by checking online reviews and, if possible, speaking to other boutique owners who have bought wholesale clothing from Turkey, from the same wholesalers.
Simply consider all the options and costs before making the best decision for your clothing boutique!