05.04.2022
How Much Does It Cost to Start An Online Boutique?
Although the idea of opening an online boutique may seem such a nice and exciting idea, we know that the first question that comes to mind is "How much does it cost to start an online clothing boutique?". 

Well, knowing that you would ask this question, as Lonca, we would like to inform you about the costs to start an online boutique. 

The average costs to start an online clothing store will be as given below. We explained each cost in detail for you. Now, let's dive into them:
Cost of Incorporation : $15 -100
E-commerce Platform: $30
Inventory : $1800
Packaging Costs : $175
Marketing Costs: $1300
Equipment Cost : $650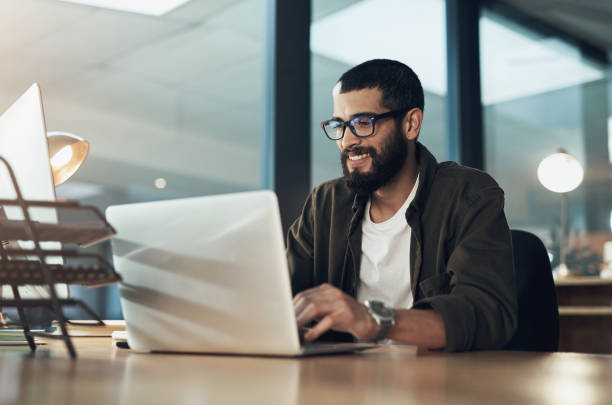 How Much Does It Cost to Start an Online Boutique?
1) Cost of Incorporation
The type of your business:
Deciding your business structure is very crucial as it affects how you're taxed, the paperwork you need to file, and what your liabilities are, among a range of other factors.
In the U.S you can choose to operate your business as a Sole Proprietorship, Limited Liability Company, or Corporation. While each business entity has its pros and cons, one business entity stands out as more suitable to open an online clothing store.
Launching a sole proprietorship is the easiest and most affordable way to start a business. It requires little legal structure and allows you to take advantage of tax benefits. It works very well for a one-man operation working from home. This is why almost all boutiques start as sole proprietorships.
Let's have a look at the cost of starting your online boutique as a sole proprietorship.
There are no costs to start a sole proprietorship since you don't have to register it with the state where you'll be operating. All you need to do is keep paying your income taxes.
The only cost will occur if you don't want to use your personal name for your business. You'll need to use a "doing business as" name (DBA). However, DBA comes in handy when you open a business banking account or business credit card since these institutions require you to separate your business and personal finances into two different categories. Registering a DBA comes with paperwork and filing fees anywhere from $10 to $100.
Accountant:
A sole proprietorship does not require a separate set of accounting records since the owner is considered to be inseparable from the business. However, it is highly recommended to do bookkeeping.
You can either use an Excel sheet to track all your business transactions, or you can pay a nominal fee for the simplicity of cloud-based bookkeeping software like 'Quickbooks''. The cost of using Quickbooks' simple start package is $1 for the first 6 months.
2) E-commerce Platform
You chose your business structure and now you have your business. The next step is to decide which e-commerce platform you are going to use. While most people think their e-commerce platform is just a tool that lets them list products and accepts payments online, a true e-commerce platform serves much more than that.
An e-commerce platform must be a complete business control center where you control everything related to your business. It should have tools within to let you process payments.
In terms of ease of usage and variety of tools within them, Shopify and Wix stand out to be better for smaller online clothing boutiques.
Shopify
Shopify is the best alternative for those who want to sell products online because of its ease of use and full control over the structure and setup of the store.
Shopify Pricing
The basic plan of Shopify is best for new e-commerce businesses. It is $29/month and 2.9% + $0.30 per transaction. However, it is $1 a month for the first 3 months.
WIX
Wix is also a very popular e-commerce platform used among online sellers.
Wix Pricing
Free for 14 days. It costs $27/month Business Basic Plan. Wix Payments charging 2.9% + $0.30 per transaction.
In summary, you do not need to pay any software developer or designer to create your site. Thanks to these ready-made platforms, you can get a very nice site for 30 dollars.
We also prepared a blog where we explained how to make a website to sell clothes using Shopify in 8 steps, if you need help on this area.
3) Inventory
Inventory management is not an easy part of your online clothing boutique. While low inventory stocks might hinder your sales, large inventory stocks might eat up your business capital.
"Startup Inventory" is the quantity of inventory that you must have to successfully run the store.
Lonca's Advice: You can start with one color per style and one pack per style and keep it there until you have constant sales and income. In other words, you should not buy deep into units rather you should buy different types of styles meaning instead of buying 5 packs of one style you should buy one pack of different 5 styles.
Having 15 different styles of pieces is sufficient for the beginning. We will be giving examples assuming you have 15 different pieces from the average-priced wholesalers.
Prices will vary a lot depending on your target audience and the product you sell. Here we will try to give you an insight into the costs.
If you are not aiming for an upper-class segment of society you could buy your clothing pieces from average-priced wholesalers. Average-priced wholesaler brands like Dilvin, Hyfve, and Pol, assuming you buy 15 styles of clothing, one pack for each style, and one pack includes 6 pieces. Then, the approximate cost for 15 styles of clothing would be $1800. With some outerwear such as jackets and coats, the cost can increase.
If you do not want to spend that much money on inventory you could start with buying from the bazaar segment wholesalers. Lower-priced wholesaler brands like Big Merter and Tasha, assuming you buy 15 styles of clothing, one pack for each style, and one pack includes 6 pieces. Then, the approximate cost for 15 styles of clothing would be $900.
If you are aiming for more luxury if you are thinking of handmade or if you are planning to sell designer's products, do not forget that costs will be relatively higher and you need to allocate more budget for inventory.
Lonca's advice: That the pieces can be combined is as important as the number of pieces you buy. Matching the products will both make it easy to take photos and attract customers to buy more.
Import Cost:
If you are going to buy from wholesalers in the US, there is no import tax anyway but if you want to buy more affordable products of the same quality, you can turn to import. Here, too, you will be very advantageous as you do not give import tax under 800 dollars.
The most common imported clothes come to the USA from China since it is relatively cheaper than other countries.
Lonca's advice: The recent economic conditions and the currency crisis in Turkey have brought Turkey to an important point. Importing from Turkey is a good option if you want to buy textile products cheaply and with higher quality than in China.
If you would like to learn more, visit our recent blog post on why importing from Turkey is cheaper!
4) Packaging Costs
E-commerce eliminates the customer's experience of liking the physical features of your store and delivers the product directly to your customer from the online store. For that reason, the experience of customers unpacking your product plays a huge role in influencing the customer. Let us give you an insight into the costs that may arise in packaging.
The costs are changing whether you prefer branded or plain packaging.
Plain packaging costs:
Poly mailers: Poly mailer is the best alternative to package your clothes as it is very lightweight, it keeps the shipping cost minimal. The quantity of 100 poly mailers costs approximately $20.
Boxes: If you want to use boxes for your shipping rather than using poly mailers, a non-branded box's approximate cost for quantity 20 is $60.
Branded packaging costs:
Poly mailers: If you want the logo of your brand written on the poly mailers, it costs approximately $125 for the quantity of 100.
Boxes: If you want to use corrugated boxes with your brand logo on them in your shipping rather than using poly mailers, the non-branded boxes' approximate cost for quantity 20 is $150.
Custom Stickers: If you want to add a touch of branding to your business, stickers might be a good starting point. It costs approximately $56 for the quantity of 100.
Lonca's Advice: You can put promo cards inside your package to communicate with the customer.
Promo cards: This is not necessarily a cost but if you want to print out thank you cards, some coupon cards, or gift cards to use in your packaging, they cost approximately $33 for the quantity of 50.
Hangtag: Hang tags are important items attached to the product to relay important information and they are also important to attract consumer attention. The quantity of 100 costs $25.
Assuming you will buy 40 branded boxes, 50 promo cards, and 100 hang tags for your packaging, the total cost would be approximately $175.
5) Marketing Costs
Even though you do not necessarily invest money in marketing to start an online boutique, to create a sustainable business, marketing is the most essential keystone. Thus, you need to consistently allocate budget in marketing because marketing is the only way for your online store to be discovered.
As Lonca, we can affirm that digital marketing is the pivotal element for initiating cash flow and amplifying your sales. Despite being a wholesale marketplace, we operate in the fashion industry, where convincing individuals of the worthiness of your products is essential. This necessitates providing them with insight into your brand and identity. To achieve this, you must establish brand awareness, and the most effective method for doing so is through online promotion.
For small online boutiques that have just entered the industry, CAC (Customer Acquisition Cost) stands exactly at $129. It includes all the activities you perform to get the first transaction such as influencer marketing, offline events, and Facebook ads.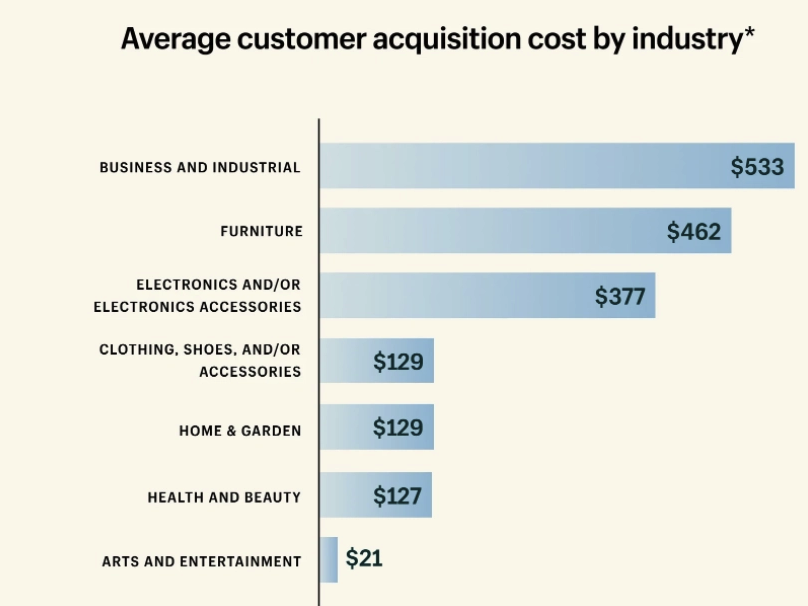 Source: Shopify
At first, 10 customers will be enough to use your stock efficiently and run your business. Then, the approximate cost for marketing, in general, would be $1300. Let's look at the breakdown of this spending.
Influencers:
Influencer marketing is widely used through Instagram. If you are planning to work with influencers in your marketing strategy, you can look at the data below for average costs.

Source: Business of Apps
Pop-up shops are a great way to establish a retail presence and connect with your customers in person. It allows your customers to experience the physical shopping environment of your online clothing store.
If you want to organize offline events to increase the presence of your online clothing boutique, setting up a short-term pop-up store is approximately $250 for a 10×20 booth in finders keepers vintage market for example.
Facebook/Instagram Ads:
The average cost per click (CPC) for Facebook Ads in Apparel Industry is $0.45.
Let's say you spent $500 on Facebook Ads, this will generate approximately 1000 clicks. Of course, all clicks will not result in transactions. Also, note that these costs are representing the average cost in the apparel industry, depending on your business, you could generate clicks with a lower or higher CPC.
6) Equipment Cost
Although your business model is online and you can get rid of many costs such as paying rent, you will need to buy some equipment to facilitate the way you run your business.
The first thing that needs to be taken into consideration is that while shipping out your orders, you need to print out your shipping labels.
Label printer ($200) A label printer is an indispensable tool for e-commerce logistics. You need shipping labels to send packages, and a label printer helps you work efficiently and flawlessly.
Shipping Labels: You will need shipping labels to send packages and they cost approximately $15 for a quantity of 500.
Better to remember: If you are not planning to buy your own label printer and want to negotiate with one shop to print your shipping labels then the label printer and label costs are not for you.
Printer: Even if you are not planning to buy a label printer, it is better to buy one regular printer for your documents or maybe for your home office. Depending on your choice(either inkjet or laser printer) prices vary from $160-200.
Lonca's advice: Inkjet will suffice for a start.
Shelves and Racks: Whether you put the stock you buy in your home or your office that you rented for your online clothing boutique, most likely you will need extra shelves to put your inventories. The quantity of 4 shelves costs approximately $20.
Mannequins: If you want to put photos of your clothes on your online site via mannequins instead of a live model you need to buy mannequins. Mannequin Dress Form with Adjustable Tripod Stand costs approximately $90.
Lonca's advice: At the beginning of your online clothing boutique, it is better to use yourself or your friend as a mannequin as it reduces costs. On the other hand, if you prefer putting photos of your clothes on your online site without using a mannequin, you can use a bright corner of your home to take photos of your clothes.
Standing garment steamer: You probably don't want your clothes to be wrinkled before shipping them to your customer. Especially, if you are going to buy your products from a wholesaler, the products may come very wrinkled. That is why a garment steamer is a necessary and useful equipment to get rid of wrinkles in your clothes. The prices vary from $30 to $100.
Tape: You will need some tapes to use while packaging your clothes. Basic Office Tape costs approximately $3.
Insta-Worthy Corner At Your Home
Photo shooting of your clothes for the Instagram account of your online clothing store or your online website, decoration of one corner of your home might be required. The most used object for decoration is a flower. You can buy a flower approximately for $20.
Lonca's advice: If you do not have a suitable background for photo shooting at home, you could use a white backdrop curtain to make the background seem basic and appropriate. White Backdrop Curtain costs approximately $30.
If you're looking to learn how to take pictures of clothes to sell for your online store, dive into our detailed blog for expert tips!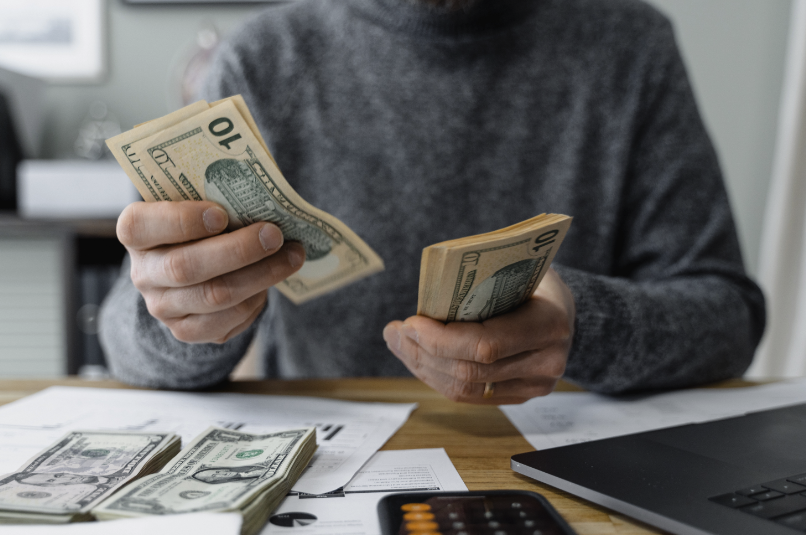 So, How Much Does It Cost to Start an Online Clothing Store in Total?
In conclusion, starting an online boutique is an exciting venture, and understanding the costs involved is key to a successful launch. Even though, it depends on the products that you will supply, as outlined above, with careful planning and a budget between it cost to start an online boutique between $3500 & $5000.
Remember, investing wisely in essentials like inventory, website development, and marketing will set the foundation for a thriving boutique. With the right approach and resources, your online boutique can flourish and become a profitable endeavor.